Ask our engineers with our new chat feature! 
Our team of engineers is ready to answer your product questions from troubleshooting to applications.  We can get you quick answers from engineering or sales.
When Pressure Demands Quality®
At Valveworks USA, "When Pressure Demands Quality"® is not just a tagline, it is a way of life. Our goal is to protect your most valuable resource: your workforce. When it comes to QUALITY, Valveworks USA does not take shortcuts, uses only the highest quality materials, and manufactures and tests our products with state-of-the-art production processes adhering to our industry-leading Quality Management System. This assures that your workforce can perform their jobs safely and with confidence and peace of mind knowing that the barrier between them and the extremely high pressures of the well-bore is produced by a team that takes "When Pressure Demands Quality"® to heart. When making your decision for pressure control equipment whether for conventional wellhead applications, frac trees, choke & kill manifolds, flow-back manifolds, or whatever the case may be, demand the best, demand quality, demand Valveworks USA "When Pressure Demands Quality"®.
Our Company
Valveworks USA was incorporated in 1993, and is a privately-held corporation based & licensed in the state of Louisiana, USA. Valveworks USA is an API 6A licensed manufacturer of the largest, most comprehensive API 6A product line of any independent in the world.  Valveworks USA prides itself in its vast stock of ready-to-ship products which meets the high demand of short-term delivery in the oil and gas industry.  Our industry-leading Quality Management System and in-house engineering provides our customers with the highest quality products and paramount support from sales to AfterMarket Services and replacement parts.  With verification that our products are the best in the industry, our legacy proved that we continue to meet the specialized and quality needs of our customers in the most efficient and timely manner.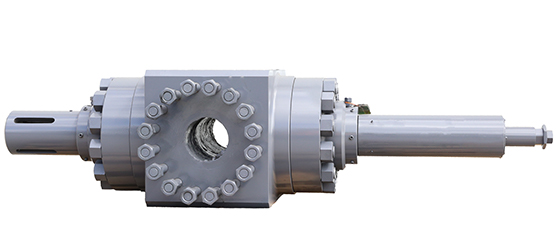 Our Products
Valveworks USA produces and maintains the largest, most comprehensive API 6A wellhead gate valve product line of any independent company in the world covering every requirement found within the oil and gas industry. Sizes from 1 13/16" to       7 1/16", working pressure from 2000 to 20,000 PSI, PSL 1-2-3-3G; PR 1 and 2; -75℉ thru 650℉ temperatures. Valveworks offers a complete line of operations to include: handwheel, ball screw, actuation, SSV, diaphragm pneumatic, piston pneumatic, single acting hydraulic SSV, and double acting hydraulic.  Valve models cover cast and forged requirements, expanding gate and slab floating gate.
Our Services
Valveworks USA provides continuous customer support to our product line through our services including: short-term delivery, replacement parts, and AfterMarket Services.  Our AfterMarket Services division includes inspection and repair and remanufacture of our entire product line with immediate access to our highly engineered replacement parts and manufacturing processes.  Valveworks USA also services other industries through contract manufacturing utilizing our in-house, state-of-the-art manufacturing processes.
Virtual Slide Rule App
In-the-field access to API 6A flange dimensions provided by Valveworks USA for quick and easy troubleshooting assistance.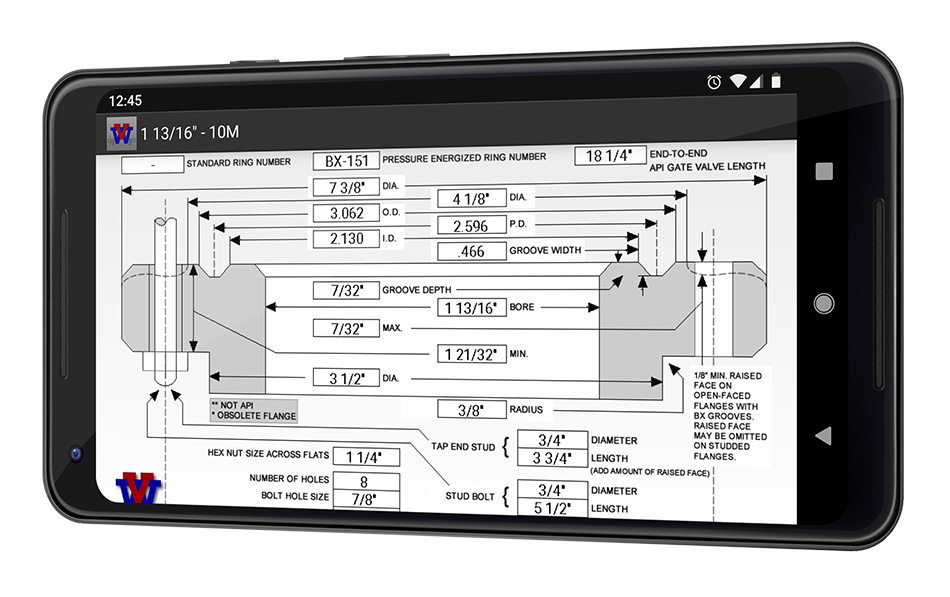 Valveworks USA Copyright © 2023